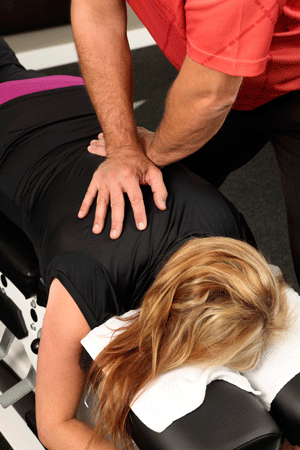 New research shows once again that there's more to chiropractic than the placebo effect. A recent study suggests that the pain alleviation experienced after a spinal adjustment is a result of the treatment rather than patient expectations alone.
Several studies have documented the effectiveness of a common treatment delivered by chiropractors for back pain called spinal manipulation therapy (SMT), sometimes referred to as a chiropractic adjustment or a spinal adjustment. In particular, research shows that SMT decreases the pain sensitivity experienced by people with chronic pain. However, placebo treatments have also been shown to reduce pain sensitivity. Researchers from the University of Florida wanted to test whether patients who were informed of their treatment would have better results than patients blinded to treatment.
In the study, published in the Journal of Pain, the researchers divided patients with low back pain into three groups: SMT, placebo SMT, or "enhanced" placebo SMT. During a session of enhanced SMT,  a practitioner told the patient, "The manual therapy technique you will receive has been shown to significantly reduce low back pain in some people." Patients received 6 treatments over the course of two weeks. Mechanical and thermal pain sensitivity was measured before and after treatment.
Although enhanced placebo treatment produced better results than the placebo treatment alone, the patients receiving actual SMT had superior treatment results. By the end of two weeks, the patients in the SMT group had significantly greater reductions in pain sensitivity compared to the placebo and enhanced placebo groups.
The researchers concluded their results show that the outcomes after SMT are unrelated to expectations but to "the modulation of dorsal horn excitability and lessening of central sensitization. This suggests potential for SMT to be a clinically beneficial intervention."
Central sensitization contributes to the development and progression of chronic pain. This occurs when the nervous system becomes overly sensitized and disrupts your ability to process pain normally. Treatments that can decrease pain sensitivity, such as chiropractic adjustments, may disrupt the pattern of chronic pain for those with whiplash, fibromyalgia, and lower back pain.
References
 Bialosky, JE. Spinal manipulation therapy-specific changes in pain sensitivity in individuals with low back pain 2014. 15 (2): 136-148.
Spinal manipulation therapy lessens central pain sensitization. American Pain Society. Press Release. February 25, 2014.