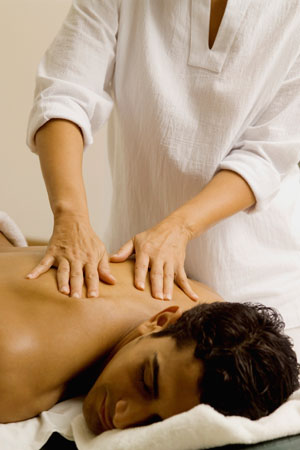 Massage therapy can reduce chronic neck pain when done by a professional for the right length of time, a new study shows. The findings suggest that 60-minute sessions are better than 30-minute sessions, and that patients need to receive the treatment multiple times a week to experience the best results.
Chronic neck pain is a widespread problem, and is most commonly caused by car accidents, computer work, awkward sleeping positions, and aging. Patients often find that non-steroidal anti-inflammatory drugs fail to provide relief, and turn to non-drug solutions such as massage therapy and chiropractic care.
Earlier studies have pointed to the benefits of regular massage therapy for back and neck pain, but it was unclear how long the treatment sessions need to be, and how frequent, in order for patients to experience results. Researchers from the Group Health Research Institute in Seattle studied 228 patients with persistent neck pain who were randomly assigned to one of six groups. Treatments groups included 30-minute massages two to three times per week; 60-minute massages one, two, or three times per week; and a control group who received no treatment.
After four weeks of massage therapy, the patients treated with 60-minute massages three times weekly had the biggest improvements. These patients were nearly fives times more likely to have clinically meaningful gains in function, and twice as likely to have clinically meaningful reductions in pain.
The authors advised against relying on friends or family for massages, since their study specifically included experienced massage therapists. Massage performed incorrectly could potentially cause muscles spasms and tightening. Additionally, patients with back or neck pain frequently compensate by relying more heavily one area of the body, leading to additional trigger points and other symptoms. Massage therapists and chiropractors are trained to spot these compensations, which the layman cannot always see.
While massage can ease muscle tension and trigger points, chiropractic care can treat underlying disorders in the spine causing neck pain. Chiropractors can also offer patient education and exercise therapies to prevent future pain. Research shows that chiropractic care is more effective than several common medications for neck pain.
Reference
Sherman KJ, et al. Five-week outcomes from a dosing trial of therapeutic massage for chronic neck pain. Archives of Family Medicine 2014. 12 (2): 112-120. doi: 10.1370/afm.1602.