It's Been a Busy 9 Months!
As most of you will be aware Younger Beauty, Laser & Aesthetics opened its salon doors in November 2018 off the back of Charlotte's amazing hot stone massages. We wanted to create a luxury environment to match her treatments, and that is where it all began. From there, we have renovated the whole of the upstairs floor, creating four salon rooms to bring the most luxurious and relaxing environment in the area to Younger Beauty.
Having worked as a Chiropractor and running three successful clinics across Liverpool and Wirral over the last ten years, I wanted to create a Salon that brought the most talented individuals in the industry into one building with the warm, friendly environment that we have already established at Younger Chiropractic.
Over the last few months, we have invested heavily in the latest technology, equipment and products, and also in our recruitment. I am incredibly proud to showcase our fantastic list of services and our amazing team…
For one day only we are offering Semi-Permanent Makeup for JUST £100.
This is a huge saving on our usual prices and limited availability. Once the day is filled it's filled. First come first served Wednesday 21st August 2019.
Eyebrows, Eyeliner, Lips. £50 deposit required to book.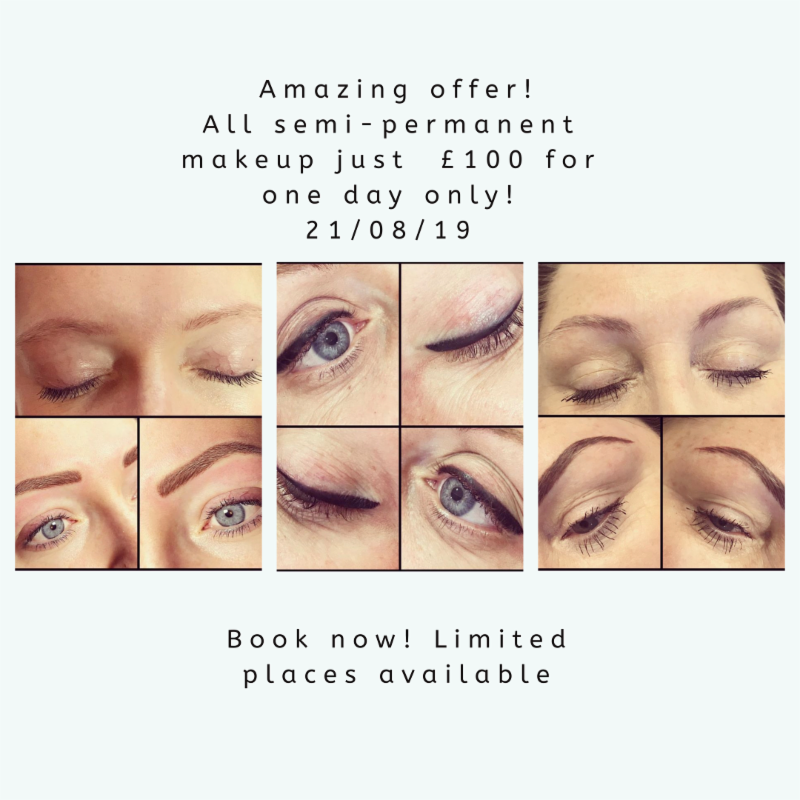 We have recently introduced Laser Hair Removal to Younger Beauty. We have invested heavily in one of the best machines on the market, which is designed solely for hair removal and does it fantastically well! A tri-cluster diode with cooling technology suitable for most hair and skin types. With the latest in cooling technology, it's practically a pain-free experience.
We are offering a free consultation and patch test for all clients and a massive 10% off all courses booked by the end of August 2019. We are already incredibly competitive with our pricing, so with 10% off for the best experience around, it doesn't get much better! Just give one of our friendly receptionists a call and get yourself booked in TODAY!