Meet the Team
Come and meet the amazing Younger Chiropractic team at the #1 Chiropractors in Wirral!
Sarah Younger
BSc(Hons), DC. (Doctor of Chiropractic)
Sarah graduated from The Welsh Institute of Chiropractic with a 1st class honours degree in 2005 also achieving the award for radiologist of the year. Following graduation, Sarah worked as an associate Chiropractor in Pensby, Wirral. She then went on to open and co-own 2 successful Chiropractic clinics in Liverpool.
Sarah has been heavily involved in the local community as well as competing in many triathlons. In 2013 Sarah established Younger Chiropractic Clinic in Irby and has built it up to be a successful and highly recommended practice within the local community. Read more…
Claire Allen
BSc, MChiro, DC. (Doctor of Chiropractic)
After graduating from The Anglo European College of Chiropractic with a Masters degree in Chiropractic (Distinction. Pre-clinical Academic Award winner), Claire chose to move to the Northwest.
She previously worked as a molecular biologist in both the UK and New Zealand but chose to pursue chiropractic after seeing first-hand the dramatic benefits of chiropractic management in the relief of pain and in maximising musculoskeletal health. Her particular interest now lies in rehabilitative techniques and paediatric care (babies and children). Read more…
John O'Neill
MChiro, BSc – Chiropractor
John graduated with a Masters degree from the Anglo European College of Chiropractic in 2012. Since then he has continued to enhance his skill set and gain invaluable experience working alongside talented and accomplished chiropractors around the country. Read more…
Imaan Salam
MChiro, DC – Chiropractor
Imaan qualified as a Doctor of Chiropractic from the Welsh Institute of Chiropractic where she completed the 4 years masters degree with a distinction and received the award for academic excellence. Following graduation, Imaan worked in the hustle and bustle of Manchester where she gained a lot of experience with a diverse range clientele with sports, degenerative and chronic pain conditions to pregnancy and work-related aches and pains. Read more…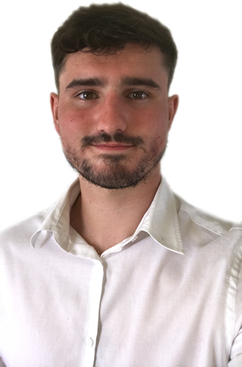 Jake Hoyle-Griffiths
MChiro – Chiropractor
Jake Hoyle-Griffiths graduated as a doctor of chiropractic from the Welsh Institute of Chiropractic and achieved a distinction. During his time at the institute, he enjoyed treating patients and learning about the role of chiropractic in sport, injury rehabilitation and prevention.
Justine Reston
Receptionist
Justine has enjoyed a long career as a scientist (24 years!) at the Health and Safety Executive before joining the reception team at Younger Chiropractic. She is passionate about sports and has a diverse, competitive sporting background including representing Great Britain as an age group triathlete.
Currently, Justine competes for an elite indoor rowing team, Q Power, and has been World, British, English and Welsh champion during the last three years. She also holds eight indoor rowing world records. Outside of work and training, she looks after her family, is an enthusiastic vegetable grower and loves planning holidays to her favourite place, Menorca.
Nicky Everitt
Receptionist
Nicky joined the team back in January after looking for a role closer to home that would fit around her family life.
After graduating from The University of Liverpool in 2001 with a BA Hons in Classical Studies, and studying for a Postgraduate Diploma in Law at Nottingham Law School, she gained employment in a major retail bank for three years as a Student Advisor. Following on from this she began work as a Regional Sales and Marketing Manager for a national private student accommodation company where she stayed for 12 years.
Nicky is a very busy wife and mum of two children and thoroughly enjoys meeting and chatting with all our patients on reception. She loves to travel and socialise with family and friends.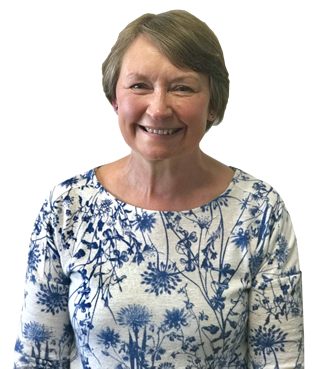 Sheila Crockford
Receptionist
Bio Coming Soon…
Charlotte Hulme
I am a warm and friendly massage therapist, with over seven years experience in the industry. I will meet each clients needs resulting in full relaxation and Zen. My massage style is a combination of Elemis, Espa and Swedish movements and pressure to suit your needs. I offer general massage as well as hot stones and pregnancy. Please message me or contact the clinic with any queries and to book your appointment.
Yvonne Ryan
BSc (Hons), MSc, MBPsS
Yvie started off in the corporate world working in a variety of Mechanical/Chemical Engineering companies in a Secretarial and then later, a Human Resources capacity.
In 2004, she decided to further her education and studied an undergraduate degree in Psychology at the Open University whilst working in Education with young people who had been excluded from school, and also with providers of NVQ training in an effort to improve the skills and qualifications of young people and adults in the North West. Read more…
Jonathan Fairhurst
Personal Trainer & Sports Therapist
Jonathan is a professional qualified trainer, dedicated to achieving the best results for each of his clients based on his many years of experience and enthusiasm for sport and physical improvement.
He is able to help clients lose weight, adopt a healthier lifestyle or provide nutritional guidance, run faster or further, build strength and endurance or correct postural imbalances.
Sport has always been a major part of Jonathan's life and taking the step to create a career based around this was a logical step. Years of experience of competitive sport and practical knowledge backed up by more recent formal qualifications provide a solid foundation for training others. Read more…
Recent Blog Posts
The latest news from Younger Chiropractic and the Chiropractic industry
It's Been a Busy 9 Months! As most of you will be aware Younger Beauty, Laser & Aesthetics opened its salon doors in November 2018 off the back of Charlotte's amazing hot stone massages. We wanted to create a luxury environment to match her treatments,...
Got any questions? Get In Touch.
If you have any questions or you are currently suffering with any pain then please don't hesitate to contact us and see how we can help.
Contact Us